About the cooperative
Located in the mountainous landscape of the Minas region in Brazil is Cooperativa dos Agricultores Familiares de Poço Fundo e Região (COOPFAM).
Brazil grows about one third of the world's coffee, with this region being well known for its farming. Coffee here mostly cultivated by hand due to the mountainous terrain, and produces a delicious, sweet bean which is a standout in our Oxfam fair South American blend. COOPFAM were the first organisation in Brazil to obtain Fairtrade certification in 1998.
Today, they unify 515 partners, many of which are women, and are the main source of income for many families, improving living and working conditions in the field and the community. One of their objectives is to provide products of quality whilst preserving the environment and hence encourage pesticide free, organic farming.
They provide additional support to those transitioning to organic farming by paying for certification costs and providing education and training.
---
Community is One of the Pillars of COOPFAM Which is Why the Fairtrade Premium is Invested Back Into the Community via the:



"Good Water" project, improving the health, hygiene, and quality of water through the installation of water filters and potability analysis for all member producers and their families

 
"United for Inclusion" program, which contributes to expenses for 45 special needs community members such as pedagogy, psychology, physiotherapy
Try our newest, creamiest South American blend today and help us support Brazilian farmers.
---
COOPFAM prefers to focus on quality rather than quantity. It constantly strives to learn more about taking care of the environment and its members. It hopes customers that purchase its products will become a part of the 'chain of good'.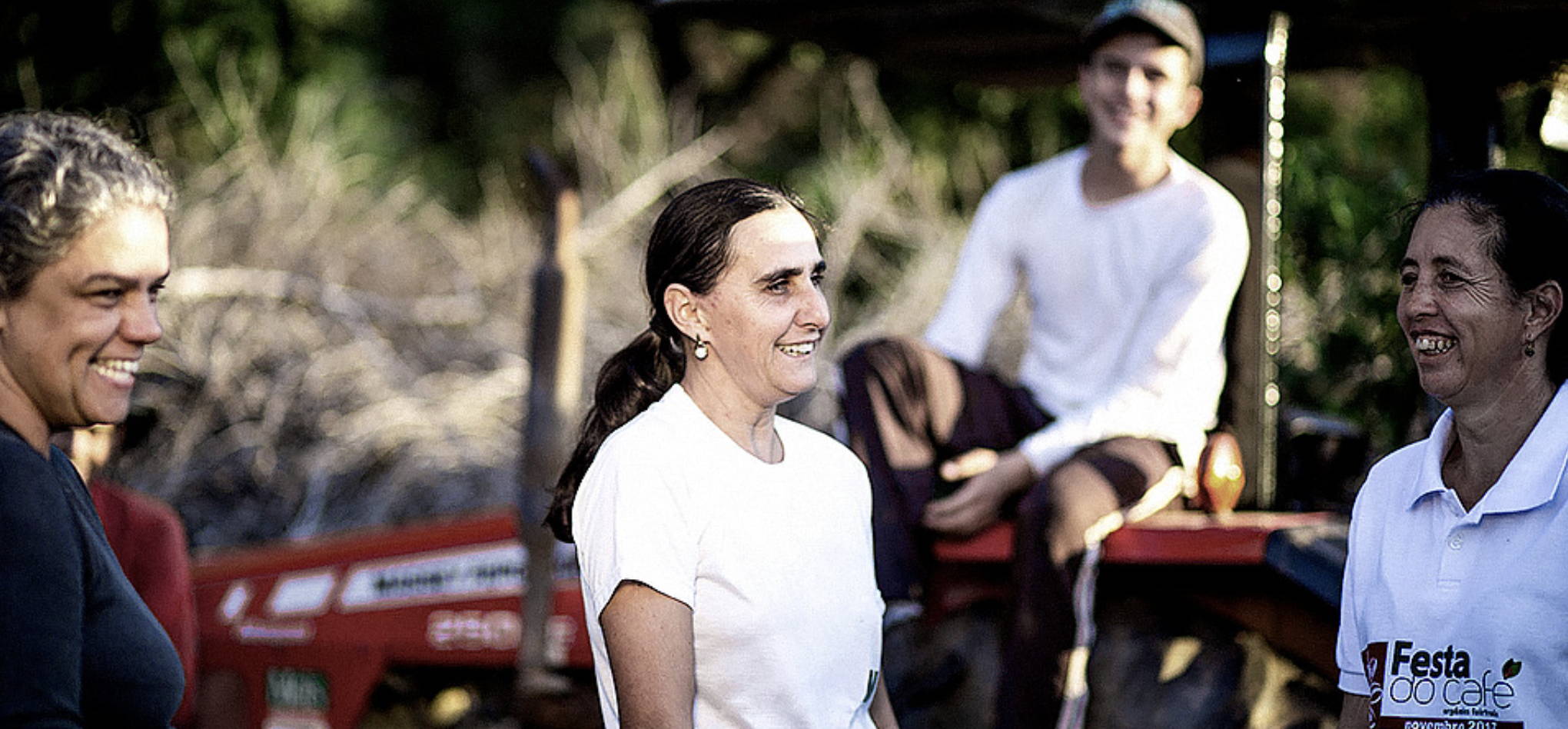 (Image supplied by COOPFAM)