DOMINICAN REPUBLIC
About the cooperative
CONACADO is an association of nearly 10,000 farmers that sell Fairtrade and organic cocoa in the Dominican Republic. Grown under the shade of avocado, citrus and banana trees, nearly half of CONACADO is sold on the Fairtrade market.
Before the formation of CONACADO, cocoa production in the tropical region was fragmented and of low quality. Since becoming Fairtrade certified in 2009, CONACADO has become one of the top three cocoa exporters in the Dominican Republic.
You can support this initiative by purchasing some of our Fairtrade certified drinking chocolate. To read more about Fairtrade and the CONACADO cooperative, visit this link.
---
Members have used their Fairtrade premium to...
Build five new fermentation centres, eight drying centres and a storage warehouse

Purchase trucks to transport the beans

Build bridges and repairs roads

Renovate and build schools

Build water wells to provide fresh water for the community
All of these improvements lead to increased productivity, higher quality beans and better income for the families of CONACADO. Who knew drinking Oxfam fair Drinking Chocolate could taste so good and be so amazing! 
---

Nicolas Sanchez Rodriguez is a 60 year old cocoa farmer in Los Bravos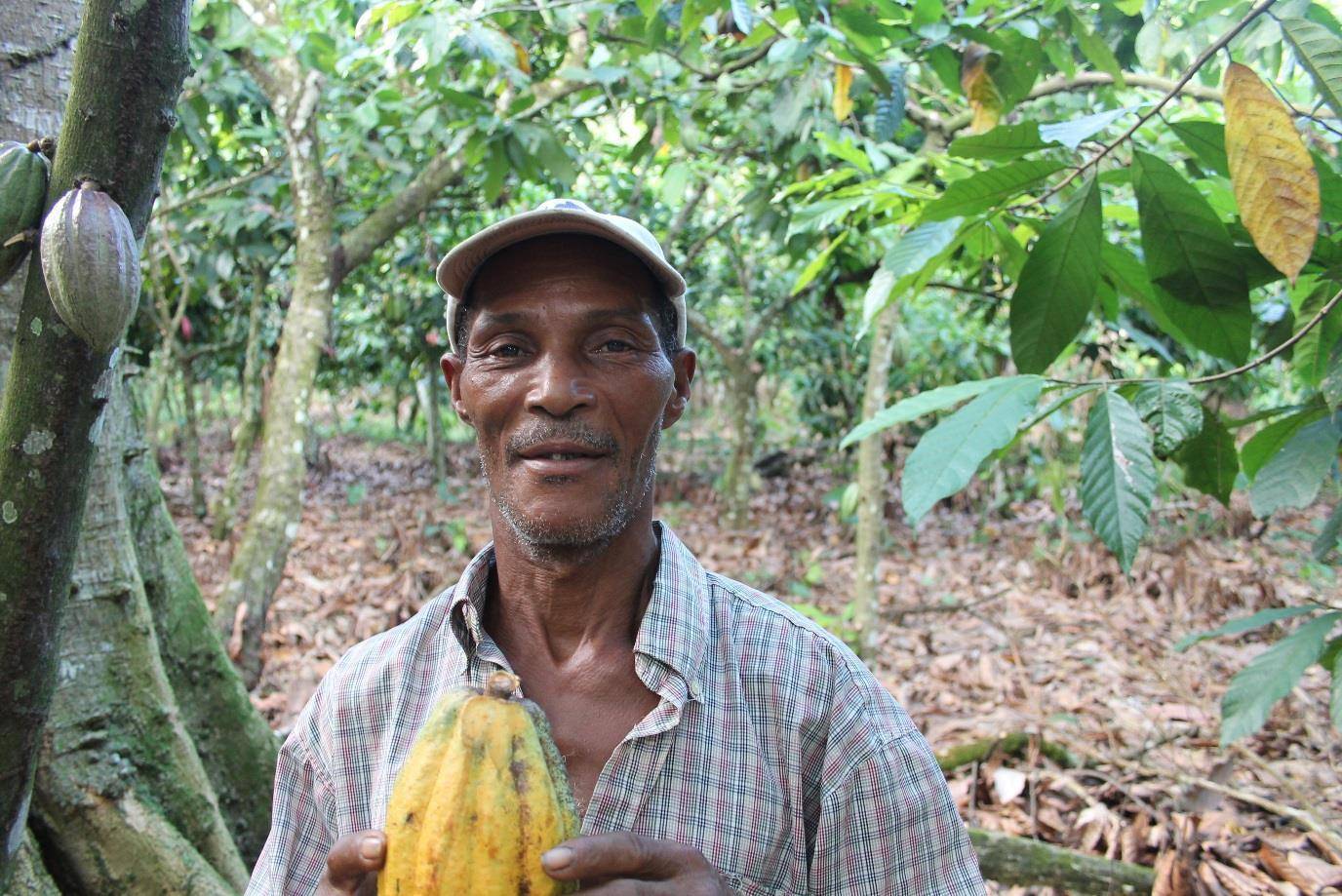 (Image supplied by FANZ)
Since becoming a Fairtrade cocoa farmer, Nicolas has been able to upgrade his family's home and provide his wife and seven children with running water, electricity and a concrete floor, all funded by CONACADO. The previous soil floor exposed his family to disease and insect bites and various health problems.
"You cannot clean a floor that is soil. Now since the concrete, the children are sick less often. Water to my home means I can now shower. Living in the community has been much better since water and electricity arrived"